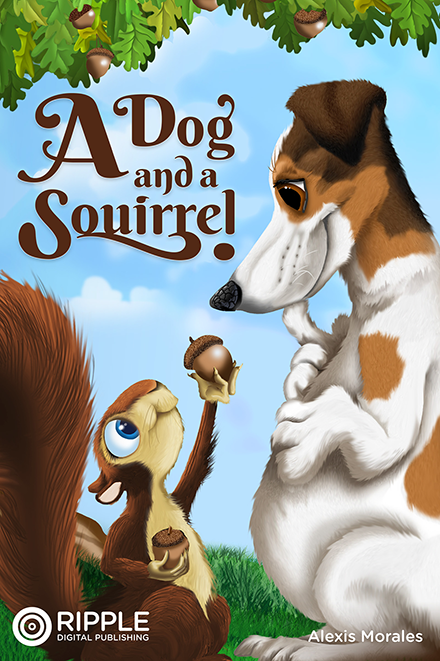 Written by Alexis Jade Morales
Cover illustration by Trevor Keen
About the Author
My name is Alexis Jade Morales and I live in Winnipeg, Manitoba. I am in Grade 7 at Arthur E. Wright Community School. I like to write and draw, and I sometimes waste a lot of paper making lots of drawings (it's true!). My favorite animals are bats and dogs, and I live with a dog at home too. His name is Gizmo. A couple of other things I like to do other than drawing and writing are calling my best friend Shelby on the phone and doing crafts. This is my first book and I might write others.
About the Illustrator
Trevor is an illustrator and animator with over twenty years of experience producing top-notch humourous and energetic artwork for editorial, advertising, and digital media clients. Visit trevorkeen.com to view more of his work.
About Kids Write 4 Kids
Ripple Digital Publishing started its annual Kids Write 4 Kids creative challenge to encourage kids to read and write. Our sense of self, creativity and ambition grow from the support we had during our youth. By providing youth with opportunities to share their stories, we hope to help build a generation of adults that love to read and write.
Kids Write 4 Kids is a non profit program by Ripple Foundation. Net proceeds are donated annually to different charities and schools. Ebooks are available to download at Apple iBookstore, Amazon Kindle's Kindle and Kobo eBooks. Printed version can be purchased at Amazon Bookstore.
» View Kids Write 4 Kids book collection
» Watch Meet the Author videos