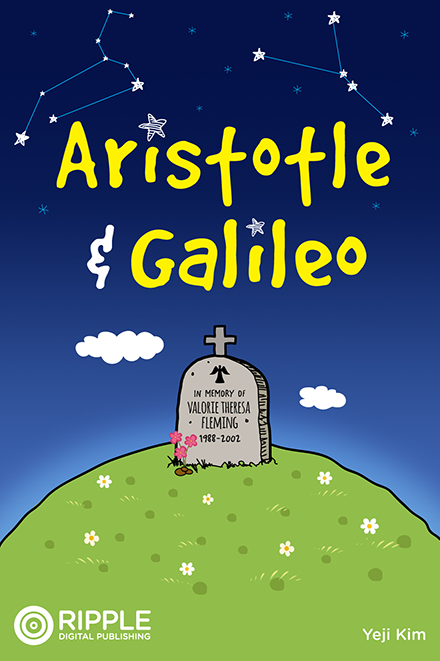 About the Author
Yeji Kim is a thirteen-year-old student living in Coquitlam, British Columbia. She was born in South Korea, and immigrated to Canada when she was two years old. Yeji enjoys baking cookies, drawing, eating delicious food, watching movies, and sleeping. Her favourite school subjects are English, Social Studies, and Art. Yeji enjoys reading and tries to read as often as possible. Mostly, she reads fictional young adult novels (including The Hunger Games trilogy, the Legend trilogy, the Mortal Instruments series, and the Infernal Devices trilogy), which greatly inspire and influence her own writing. Other inspirational sources include dramas, specifically crime or medical dramas (Criminal Minds, Grey's Anatomy, Body of Proof, Sherlock, and Bones). Yeji hopes to continue writing and strive to write more interesting and creative stories.
About Kids Write 4 Kids
Ripple Digital Publishing started its annual Kids Write 4 Kids creative challenge to encourage kids to read and write. Our sense of self, creativity and ambition grow from the support we had during our youth. By providing youth with opportunities to share their stories, we hope to help build a generation of adults that love to read and write.
Kids Write 4 Kids is a non profit program by Ripple Foundation. Net proceeds are donated annually to different charities and schools. Ebooks are available to download at Apple iBookstore, Amazon Kindle's Kindle and Kobo eBooks. Printed version can be purchased at Amazon Bookstore.
» View Kids Write 4 Kids book collection
» Watch Meet the Author videos