Escape from the Taco Shop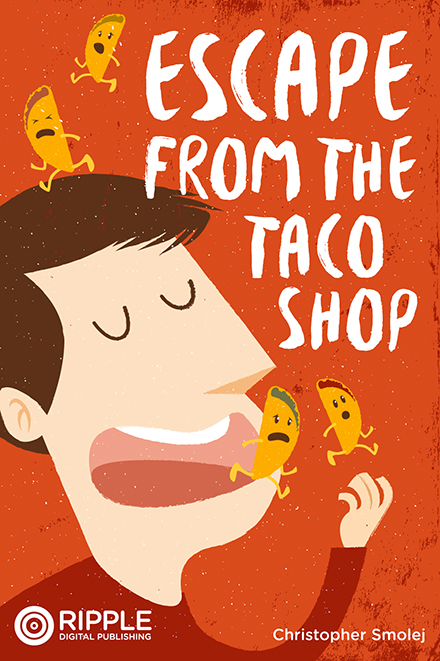 About the Author
Christopher Smolej loves to read, and thinks every book is better when it has some humour in it. When not reading, Christopher enjoys cartooning, video gaming and playing hockey and soccer. Other than that, he can be found learning his dad's first language, Slovenian. He lives in Toronto with his parents and three siblings, Sean, Stephen and Alison. This is Christopher's first of (hopefully) many books, and he wishes that everyone could understand the true awesomeness of reading a book.
About Kids Write 4 Kids
Ripple Digital Publishing started its annual Kids Write 4 Kids creative challenge to encourage kids to read and write. Our sense of self, creativity and ambition grow from the support we had during our youth. By providing youth with opportunities to share their stories, we hope to help build a generation of adults that love to read and write.
Kids Write 4 Kids is a non profit program by Ripple Foundation. Net proceeds are donated annually to different charities and schools. Ebooks are available to download at Apple iBookstore, Amazon Kindle's Kindle and Kobo eBooks. Printed version can be purchased at Amazon Bookstore.
» View Kids Write 4 Kids book collection
» Watch Meet the Author videos