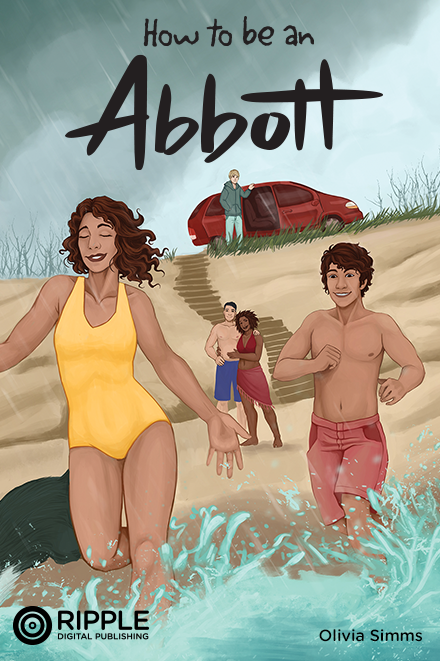 Written by Olivia Simms
Cover illustration by Rebecca Greenfield
About the Author
Olivia Simms is a grade 8 student from Ottawa, Ontario. Born in Nagoya, Japan, Olivia has enjoyed both reading and writing for as long as she can remember. She draws inspiration from the works of talented authors such as Rainbow Rowell and John Green, and considers Lin Manuel-Miranda her personal hero. Olivia's favourite subjects in school are English, science, and music. Although she defaults to writing YA contemporary fiction, Olivia reads a wide spectrum of genres, including non-fiction and scripts for stage plays, in hopes of broadening her skill set as a writer. In the future, Olivia hopes to continue refining her technique in writing so she can share her ideas and stories with kids and adults alike.
About the Illustrator
Rebecca Greenfield, otherwise known as Gorefield Illustration is a 2017 graduate student from Ontario Collage of Art and Design University in Toronto. To view more of her work, visit her website artofgorefield.com
About Kids Write 4 Kids
Ripple Digital Publishing started its annual Kids Write 4 Kids creative challenge to encourage kids to read and write. Our sense of self, creativity and ambition grow from the support we had during our youth. By providing youth with opportunities to share their stories, we hope to help build a generation of adults that love to read and write.
Kids Write 4 Kids is a non profit program by Ripple Foundation. Net proceeds are donated annually to different charities and schools. Ebooks are available to download at Apple iBookstore, Amazon Kindle's Kindle and Kobo eBooks. Printed version can be purchased at Amazon Bookstore.
» View Kids Write 4 Kids book collection
» Watch Meet the Author videos