This year we have three youth judges on our panel – last year's winners Mya Barnett, author of The Big Red Balloon and previous winners Safaa Ali, author of Why Peacock Have Colorful Feathers and Hannah Rennie, auhor of The Wish. In addition, we also have a multi-award-winning young adult author Karen Bass, author of Uncertain Soldier and Graffiti Knight. and Susan Marcus, Gemini award winning script writer for Children's Television in particular Mr. Dressup.
Youth judges are listed first and the rest of the judges are listed alphabetically by their last name. For judging criteria, please visit full contest rules.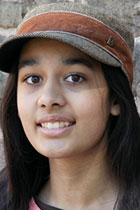 Safaa Ali
Safaa always had a passion for telling stories. At two years of age, she would dictate adventure stories to her mother who would write them down. She would then add illustrations to make it into mini books. Safaa also enjoys writing and directing plays which she performed with her cousins and sisters every summer holiday for the family members to watch. Nowadays Safaa continues to write and perform in class as well as outside. She is thrilled this year to have the chance to get lost in stories by other young authors and be inspired by their creativity.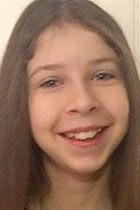 Mya Barnett
Mya is in seventh grade. She is very intelligent, academically ambitious and has her heart and mind set on the future. Her book The Big Red Balloon is well liked and read by her family and friends as they anxiously wait for another! Mya hopes this year that she will help crown a new winner and others can enjoy their book too!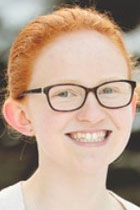 Hannah Rennie
Hannah Rennie is a complete book addict, often found reading novels in forlorn corners of the house, if not working on writing her own. She's been dreaming up stories longer than she's been able to write – credit to her earliest written adventures goes to her mother! She'll happily devour any genre of writing (excepting her math textbook), and her own no vel range is just as broad. The Kids Write 4 Kids challenge truly opened her eyes to the literary world, and she aspires to continue reading and writing as a profession after high school.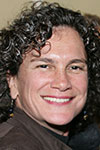 Amanda Bauhofer
"Take me on an adventure." That's what Amanda used to say to her mother. Every Saturday morning they would head off to the library and bring home a stack of books. Here Amanda would find her glorious adventures, see things she never imagined, and have her mind opened to new experiences. It's the love of words that form sentences that create the stories that captivates her even now. While time does not permit Amanda to be the avid reader she once was, every time she opens a book she still loves to be enticed into a world the storyteller has created.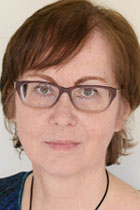 Karen Bass
Karen Bass is a multi-award-winning young adult author, including a two-time winner of the Geoffrey Bilson Award for Historical Fiction (Uncertain Soldier and Graffiti Knight). Her newest novel, The Hill, has gained international acclaim as a White Raven Selection (Germany) and a Junior Library Guild Selection (US). Karen lives in northwest Alberta where she was a library manager for sixteen years before turning to full-time writing. She enjoys travelling when she can, and loves to read stories from all genres. She always has at least one book on the go.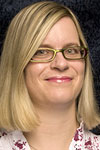 Alexis Campbell
Alexis is an omnivorous reader who spent her childhood and early teenage years practically living at her local public library. Although her first part-time job was at that same library, she somehow managed to avoid becoming a librarian and instead works as a medical writer while still reading everything she can get her hands on. She has always enjoyed children's books (perhaps because she never really grew up) and now has fun reading books by the young authors of Kids Write 4 Kids.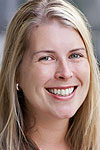 Christina Carew
Her childhood years were spent with her nose in a book, often upsetting her parents with how fast she would complete them and need a new supply. When asked to help with the Kids Write 4 Kids program she was eager to get on board, lending her skills and ideas to the efforts. A multi-preneur, Christina has worked for more than a decade in marketing communications and has recently expanded her world to include naturopathic medicine. Regardless of where she is, or what she is doing, a book is always tucked in her bag.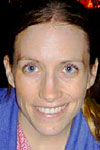 Jessica Dolmer
Jessica Dolmer's love for reading began at a young age when she would stay up all night devouring Babysitter Club books. Twenty years later, she is still reading books written for children and young adults and staying up all night — a great book is a great book. Encouraging children to read is something that Jessica wholeheartedly believes in. Jessica channels her enthusiasm by helping to organize the annual Reading for the Love of It conference. Jessica is a Director in Global Events at Catalyst.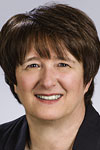 Mary Griffith
Being the daughter of an author, Mary has been an avid reader from a young age and still tries to read at least one book a week. Her love of reading and the power of the written word has no doubt influenced her choice of professions, first in the marketing world and now as a lawyer. She enjoys reading the submissions of the Kids Write 4 Kids authors which showcase new, up and coming writing talent. Mary has spoken at many conferences on a variety of legal issues.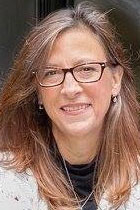 Sheila Haidon
I have loved reading books since I was a young girl and think I have the dream job working in book publishing! It makes me so happy when I see someone (especially a child) engrossed in a book; it's the best way to spend time alone or with family. I hope I am passing on my love of stories to my son whose own library collection is growing in leaps and bounds with every new wonderful book that comes our way. When I'm not reading I can be found walking my dogs in the woods thinking about stories and words.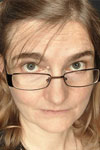 Stephanie Lang
Stephanie's mom and dad taught her how to read before she was big enough to go to school. Children's versions of Don Quixote, Beowulf, Greek myths and Bible stories were as familiar as Dr. Seuss and fairy tales. In an argument with a friend in kindergarten, she used the word "universe" — the fight promptly ended with a request to explain what that meant. A love of the interplay of words and images has remained a constant in her life, from her studies at U of T & OCAD, as a layout artist for a small newspaper, and now her work with graphic designers.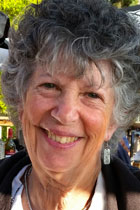 Susan Marcus
Susan Marcus is a Gemini award winning script writer for her contribution to Children's Television in particular Mr. Dressup. She is an award winning writer of radio and film for children and has to her name 2 published books and 3 records for children of original songs. Presently she is a psychotherapist in private practice. She has an insatiable love of reading and is hoping to have one of her children's stories published in the future.