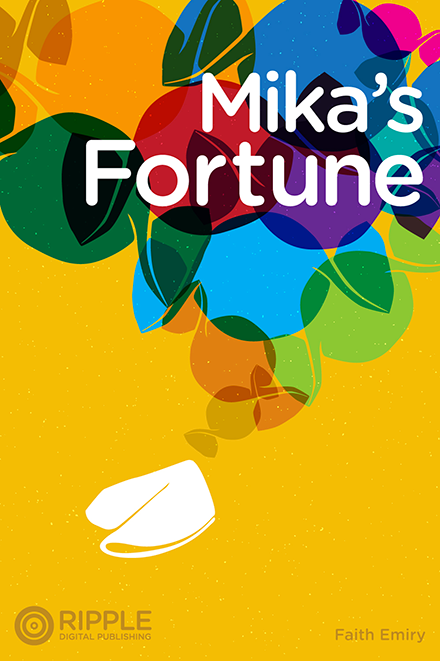 About the Author
Faith Emiry was born and raised in rural Northern Ontario where her family operates a dairy farm and a strawberry patch. Her interests include social justice, photography, dodgeball, public speaking, and travel. Faith has been writing stories for her younger sister for a number of years. Her stories are most often lively, funny adventures based on everyday life. "Mika's Fortune" was inspired by Faith's annoyance in finding disappointing fortunes inside fortune cookies. When she is not reading or writing, Faith can be found at 4H events or spending time with her beloved cousin, Shasta, to whom this book is dedicated.
About Kids Write 4 Kids
Ripple Digital Publishing started its annual Kids Write 4 Kids creative challenge to encourage kids to read and write. Our sense of self, creativity and ambition grow from the support we had during our youth. By providing youth with opportunities to share their stories, we hope to help build a generation of adults that love to read and write.
Kids Write 4 Kids is a non profit program by Ripple Foundation. Net proceeds are donated annually to different charities and schools. Ebooks are available to download at Apple iBookstore, Amazon Kindle's Kindle and Kobo eBooks. Printed version can be purchased at Amazon Bookstore.
» View Kids Write 4 Kids book collection
» Watch Meet the Author videos